Types of Dreams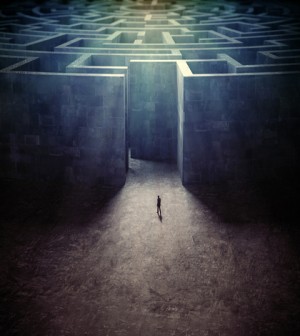 Dreams occur when we are very deeply asleep, although before we enter the state that can be considered the deepest level of meditation, which is completely dreamless. There are different categories of dreams, some of which can be useful in assisting us with problems in our waking lives.
Psychological healing dreams
These are dreams that have the potential to be disturbing, but cannot be classed as nightmares because they represent real life situations that you need to deal with. You may experience this type of dream when you are under a lot of stress and need to make a difficult decision, perhaps when something or someone at work is causing you trouble.
Dreams of daily life
Just because you dream of people you know and familiar places, your mind is not necessarily trying to give you a subconscious message. Sometimes, a dream can simply reflect your daily life – boring, yes, but at least there are no hidden messages in this type of dream. If these bother you, consider doing something different during your day, instead of always sticking to the same routine.
Recurring dreams
In contrast to the dreams of daily life, recurring dreams often happen because you are not taking note of what the dream is trying to tell you. Your mind will therefore give you the same dream night after night, until something is done. These dreams often mean that you have unresolved issues in your daily life that you need to sort out, be it with work, another person, or anything else. Think about anything that is causing you concern within your life – this will probably be the issue that you need to sort out.
Problem-solving dreams
These dreams are also intended to convey a message that may be received more easily while you are sleeping than when you are awake. These dreams can help you to find a solution to problems that you encounter in your everyday life. Sometimes, you also need to pay attention to how the message is delivered within your dream, as this can be equally important. So, if a particular person helps you with the solution in your dreams, they may have a part to play.
Compensatory dreams
These dreams are the ones that you probably wouldn't tell anyone else about. They reveal aspects of our personality that we usually keep hidden, or maybe even repressed. These dreams are not evil, so don't worry if you experience them; they simply serve to provide a balance within your personality. Your mind is seeking a way to express feelings and emotions that you would not normally show, and a dream is a safe way in which it can do this.
Lucid dreams
Lucid dreams are so vivid that you feel as though it is actually happening. However, you are fully aware that it is a dream. These have been the subject of a great deal of research, but it is thought that they are not trying to convey particular messages. Sometimes, the person is able to control the outcome of such dreams, because they are aware that it is a dream and can therefore be manipulated.
Nightmares
This is the category of dream that occurs when a person has major issues to deal with in their waking life. The dream is trying to force you to acknowledge the issues that need to be dealt with, and sort out the problems in your life. Try to pay attention to the clues that the dream is giving you, instead of the frightening aspects. This will help you to figure out what it is that you need to address in your life.