How to Improve Your Personality in Today's Modern World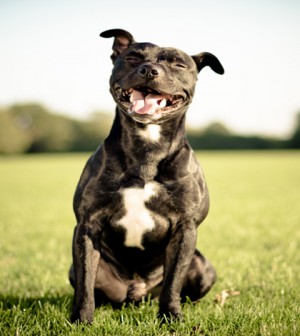 Technology Can be a Social Hindrance
The advanced state of human technology has helped us to communicate in ways that were previously impossible. Now, in just a few taps and clicks, we can tell the world about who we are, and even interact with anyone from almost anywhere in the planet.
However, technology has also caused a lot of people (especially the young generations) to stay indoors and keep to themselves. They don't know how to deal with new people once they're out in the real world. And also, since most people just spend most of their hours indoors, in front of their gadgets, they rarely have anything worthwhile to talk about.
People are so confused about their own personalities and how they can communicate this effectively, whether digitally or in person. Such a dilemma!
Simple Ways on How to Solve Social Awkwardness and Improve Your Personality
The key is in improving your personality. I know, it's easier said than done. But don't worry, here are a few simple ideas that you can try out:
Step out of the shadows – Get out of your house or office cubicle! Take a walk around your neighborhood and find things that you fancy. This will allow you to learn new things, talk to your neighbors (or colleagues), and even meet new people. Get out of your closed box.
Gadgets down – You are not defined by your gadgets. Your life shouldn't just revolve between your smartphone and your computer. When you're in a family affair, put your gadgets down and talk to real people. People who are just stuck in the cyber world, have very dull personalities.
Pursue a hobby – To improve your personality, you have to know what makes you different. What do you like to do? Where do you experience the most thrill, the highest levels of fun?
Meditate and think about who you are right now – If you have no idea on what hobbies to pursue, you may need to sit quietly by yourself, breathe deeply, and meditate. It's important to find time to think things over. Focus on your current state of life right now and let your thoughts wander off into your past as well. What makes you unique? What caused you to dress the way you do, or act the way you do? Once you discover your inner personal reasons, you will have a clearer picture of yourself, and amp up your personality with just the mere knowledge of who you really are. And with this renewed sense of self, you can now start meditating on who you want to become and how to best improve yourself. Sometimes, the simplest actions (like thinking and meditating) are the most effective in improving your personality.
Talk to people – Find out about other people. Ask questions. Engage in fruitful discussions. This will help you not only to appear interesting, but also to widen your horizons.
WIDEN your horizons – As mentioned earlier, to improve your personality, you have to widen your horizon. When was the last time you read the morning paper? Have you seen any movies lately? What's your favorite TV show? How do you feel about today's current politics? Don't limit yourself to what you already know. To improve your personality, you have to increase your knowledge and awareness not only of yourself, but also of the world in general.
Travel the world – This is one of the most effective ways to improve your personality, widen your horizons, and increase your appreciation for the whole world in general. Book a flight now if you can! The modern world is not just limited within the range of the nearest WIFI hotspot.