Inspiration Tips – All About Internal Stimuli to Lead a Rewarding Life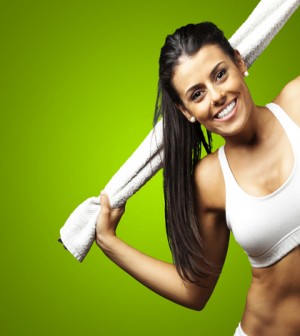 In most cases, human motivation, desire, and stimuli are inconsistent. They keep on changing – this may be the reason why life tends to be so exciting. While some people may wish for a 'sugar, spice, and everything nice' sort of a lifestyle, it's an ultimate truth that consistency is boring and dull. Neither complete happiness, nor complete sorrow can give you eternal exhilaration and peace of mind. It's always a mix and match that human nature is most aligned with.
Amid a Tug of War
Life is ever changing! There are times when we feel so excited, ambitious, and strive to achieve every single thing that comes in our minds. This may be a thought provoking idea, business strategy, life's new resolution, or a small effort to make others' lives better. It is certainly the internal motivation and inspiration that helps us in aiming sky high. However, it is not suggested to think larger than life. Instead, a series of smaller goals prove to be highly rewarding.
On the other hand of zest and stimulation, is lack of inspiration. There are times when we just don't feel like doing anything. Routine tasks appear to be dull and boring when talking of ambitious goals. Under such circumstances, the motivation to achieve bigger and better is lost. It is important to note here that this isn't a good sign because a loss of passion and creativity doesn't allow us to think in a broader perspective and aim high for personal and professional growth.
In short, human beings appear to be in a tug of war between inspiration and lack of inspiration. For this purpose, there must be some tips and tricks that can help to achieve and sustain the ideal levels of inspiration. Though everyone can try inspiration tips, the outcomes differ from person to person. It is so because all human beings do not respond to a given stimuli in a similar way. Get over your emptiness and say hello to an inspired life where there are ideas, enthusiasm, and will power.
A Mysterious yet Fantastic Arousal
Inspiration is like a sudden and unexpected boost in your mind, soul, and body. In some instances, this boost lasts long whereas in others, it is relatively for a short time span. It basically depends on the person as to how he/she takes this inspired arousal. You will feel more alert, analytical, open to new ideas, positive about life's circumstances, passionate, and simply happy about life. So the next time you put your hand into the inspiration socket, make sure you utilize the energy in the best possible way.
5 Simple Tips to Achieve and Sustain Inspiration
There are loads of inspiration tips that you can opt for, but here are some of the most effective ones listed at one place. Take a look and give each a try to figure out which one works best in your case.
The single most effective step that you can take is to stay calm and relaxed. Say 'no' to anxiety and your mind will be more receptive to ideas and you will feel energetic.
Observation is a unique trait that only few people possess. It is not just about looking at nature and man-made wonders. Instead, observation should be with clarity and directed to a certain aim. Don't be judgmental, but be optimistic about everything so that you can derive out reasons to happiness and inspiration will eventually follow.
Opt for meditation on a regular basis as it helps in achieving focus of mind. Spend time alone and think about yourself.
Keep on switching among different activities and foods so that there is always excitement in life. We tend to get bored very soon. Travel, learn, explore, and be creative.
Socialize with your loved ones. Get to know others.
Those who are inspired have numerous reasons to cherish life!