5 Reasons To Criticize Less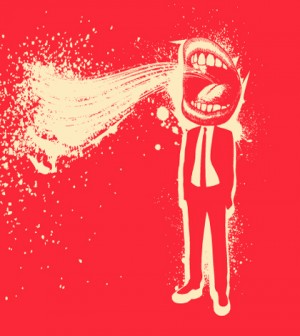 Criticism is not easy to take, but it seems we are quick to dispense it. While we should speak up when we see that something is wrong, we should also be mindful of the reasons why we are speaking up: perhaps because we want to influence change, or correct a mistake? Like a scalpel, however, criticism should be wielded with care, not only because it will cause hurt, but also because this hurt should be the first step to healing. The question is: when should you stay the knife, and when should you strike, swiftly and cleanly?
Criticism as a form of attack damages relationships.
Before you criticize another person, be sure that your motives are above reproach. If you criticize merely to vent your frustration, to feel superior or to attack another person, if your criticism is mean-spirited and malicious, chances are it will backfire. No matter how wrong the other person is, you are not without fault. Moreover, you will not be listened to. All you would have accomplished is to sow discord between you two, or at worse, irreparably damage your relationship. If you do this in public, it will also reflect badly on you both. Just ask every YouTube sensation unlucky enough to be caught in a fit of rage.
Constant criticism is demoralizing.
Criticism damages self-esteem, whether you are criticizing yourself or others. It is traumatic when criticism becomes a litany of ills: "You never do anything right." "You always get this wrong." "Why can't you be more like [insert name here]?" "Why don't you ever listen?" "Why can't you follow simple instructions?" "Why are you so stupid?" Calling someone incompetent or inept or stupid is a personal attack. It's a direct blow to the ego. Say it often enough and self-respect diminishes. If this kind of criticism is to be believed, the person is "a lost cause," with no hope of improvement. You condemn but leave no room for personal growth.
Negative reinforcement is not helping.
In some cases, criticism is a form of negative reinforcement that merely validates a long-held belief (or lack of regard) in the self. When you criticize someone with already low self-esteem, it perpetuates that person's sense of powerlessness and self-loathing. Sometimes, a person – usually a child, but also an adult with personality issues – would also seek attention even if it's through negative criticism. You shouldn't be so quick to criticize if it will do nothing but reinforce someone's bad opinion of himself, and cause them to be discouraged and give up.
Criticism may be counter-productive.
Sometimes we end up being hyper-critical, listing all possible offenses and problems, without offering any remedy, or without moving on to positive action. We forget to ask: "So what?" (i.e. "Is it really that bad?"), and "Now what?" (i.e. "Moving forward, what can be done?") There is no joy in put-downs, worse if what you're left with is hard feelings and no reparation.
Negative feedback does not encourage change.
The point of criticism is to make a person aware of his mistake or his erroneous ways so that he considers altering his behavior. However, if the person feels attacked or is put on the defensive, the focus could be on the confrontation itself, while seeking a solution to the issue may be shunted to the side. Criticism is hard to accept because it challenges a person's sense of self. Internal realizations are much more effective than a forcible intervention.
Recall the times when you yourself were criticized: did you react better when you were asked "What did you think you did wrong?" or "What could you have done differently?" If the answer is yes, what's preventing you from taking a similar approach? Focus on the action, not the personality. Moreover, appeal to the person who committed the mistake to find the solution. Be a partner, a mentor, rather than a critic.
The exercise of criticism requires discernment, patience and compassion. Both the critic and the person being criticized would benefit from a thorough examination of their own motives and behavioral quirks. Meditation will help increase awareness of self. It will also temper the compulsion to lay blame or lash out. In time, you may be quicker to provide affirmation and an encouraging word. When necessary, perhaps you will be able to deliver a critical remark with kindness.