10 Ways to Increase Imagination & Creativity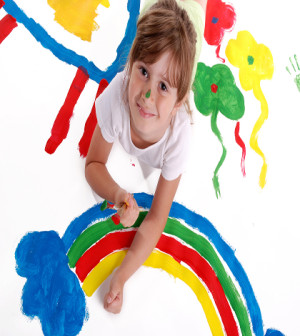 Imagination is an integral part of the human mind that covers both the creative and learning spheres. Increasing one's imagination creates possibilities. It is considered to be the creative faculty of the mind that helps a person in process oriented activities, such as thinking, memorizing, remembering, or opinion forming. A rich imagination can enable a person to pursue and accomplish many great things. There are various ways to enrich one's imagination how one can enrich imagination.
Here are ten ways to increase imagination for better creative thinking:
• Open your mind to unexplored paths. Creativity is often tagged together with originality. To come up with new ideas may be challenging and even oftentimes daunting, as unexplored paths may pose unexpected threats. It is also an avenue where one can find genuine ideas that can result to a successful endeavor.
• Read more. Creativity and imagination is sparked by learning. One's willingness to learn new things gauges one's ability to accept and adapt to change. It improves one's adaptability to imaginative reasoning and creative thinking.
• Tell stories. People love to listen to stories and each person has a story to tell. Practice imaginative and creative thinking by telling as many stories as you can. Let it be descriptive. Let it allow you and your listener to visualize what is being told. Visualization is an important part of increasing imagination. Visualization is often perceived as one's ability to create a clear and vivid picture in the mind. Yet this concept entails various senses as well. Visualization also involves one's sense of touch, smell, taste, and other senses. Visualization enables you to imagine the story being told or the object being described. The more imaginative and creative the mind becomes, the more elaborate one's visualizations can be.
• Be curious. Learning new things sparks creativity and increases imagination. A part of learning new things is being curious. Children tend to be more imaginative because of their curious nature. Our inherent nature to seek answers or to learn new things does not disappear over age. Feed curiosity by learning and experiencing new things and notice how your imagination improves. Feed your curiosity by asking questions and build your ideas with the help of insight from others.
• Don't be afraid to try something new. It is often said that if you keep on doing the same things, then you will keep on receiving the same things. Challenge yourself to experience new things or embark on new adventures and endeavors.
• Expand your interests. Creativity is fueled by passion. Expand your interests by shifting your focus to include other interests that you may be passionate about.
• Develop your talents. Everyone has a set of skills or talents. Focus on developing and honing these talents to express your creativity and imagination in areas that you excel in or in things that you know how to do best.
• Spend time with creative people. Synergize your energies by spending time with people who share the same interest as yours. Brainstorming, planning, or simply talking to people will keep creative juices running, giving new and fresh ideas.
• Look at things differently. At the points when you feel tired or bored, and, and you feel that your creativity is running low, look at things in a new perspective. This will give you a fresh approach to things that may even trigger new ideas that you once thought were not possible.
• Condition your mind to relax through meditation techniques. A well-rested mind has a higher potential to learn new things and come up with more creative ideas. There are various meditation methods that you can do to help increase imagination.