3 Key Techniques on How to Train Your Subconscious Mind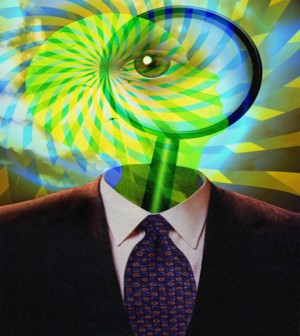 Subconscious mind is that part of the brain that functions 24/7, but we essentially do not notice it. It holds a plethora of information that we may come across just once, but our brain processes it in our subconscious state of mind. This part of the brain does wonders to those who know precisely how to use it in a positive way. Don't be wary of its power to bring changes in your life.
The Invisible Hand
There are billions of people in this world and all are different in one way or the other. However, there are areas where people also familiarize others. For instance, some people look similar, some study the same discipline, some are financially equivalent, and some struggle for similar desires and ambitions. You can find many people who are similar in every manner yet lead totally different lives.
It's not hard to find two or more people who possess the same academic qualification, intelligence level, and goals in life. Nevertheless, the lives of each are likely to be significantly different from the rest of the people in the group. The underlying reasons behind variations in lifestyle and success/failure can be numerous. For instance, their social network, financial background, external stimuli or opportunities, luck, physical appearance, or maybe an invisible hand could be the reason.
One thing that is common in almost every successful person is his/her belief. They empower themselves with self-control, motivation, will power, and discipline. Believing that you are entitled to success is not wrong if you keep working hard to achieve success. Wealth, fame, position, and peace of mind cannot be gifted to you, so you must admit that internal drive to achieve your goals is one big factor that can make your dreams come true.
Your subconscious mind is that powerful internal drive!
In order to use your subconscious mind and to make the most of its incredible power, you must know how to train your subconscious mind. Though it may be a bit challenging in the very beginning, you will develop the habit of working as per the required conditions.
Technique Number 1
The first step is to train your subconscious mind to solve problems. This is basically an attempt to improve your analytical skills. Whenever confronted with a problem which you cannot figure out the possible solution to, let your subconscious mind assume your conscious mind's responsibility. All you need to do is to think about the problem for a while. You can also write a problem statement and keep reviewing it for a few minutes.
Instill the thought that you want your subconscious mind to derive out the possible solution to the problem. Now stop thinking about the problem altogether and just continue with routine tasks. A solution will eventually click in your mind within a few days; try it as it is highly likely to work out for you. This is how your subconscious mind helps you in resolving problems.
You can also go the other way around. Review the problem, think about alternative solutions, evaluate and weigh each one of them in terms of their respective pros and cons. Now stop thinking about it until your subconscious mind processes all alternatives to bring out the best option for you. Your analytical skills improve over time and with use.
Technique Number 2
Meditation holds importance with reference to training your subconscious mind. Get inspired by new beliefs, think about new ideas, and learn to believe in yourself. Meditation will help you achieve desired levels of mental focus and concentration so that you can gain cognitive power. It also enables you to enjoy the present, while planning for the future.
Technique Number 3
Repeated visualization is extremely effective in training your subconscious mind to enable you to accomplish targets. Set exciting goals, be passionate about them, and imagine the end objective on frequent basis like thrice a day or so. Your mind will then accept the visualization as a part of reality and you will start working to achieve the set goals.