5 Sports Psychology Techniques for Mastery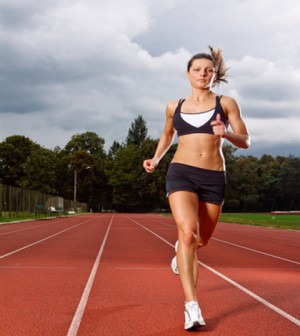 Sports may be a physically challenging field of work, but a stable and harmonized mind is equally essential to yield positive results. More and more sportsmen, professional and amateur, are looking towards sports psychologists for better performances. An unsettled mind can lead to sleep disturbances, fatigue, muscle tension or depression which eventually affect your game. Very often you hear coaches claiming that it's all in the head, and for the most part it is. Following are a number of sports psychology techniques which can help you stay focused on the field and centered off it.
1. Understanding the Problem
The cure of any problem starts with first understanding and accepting that there is one. Unlike other physical problems, mental disturbances are hard to diagnose. You may be losing or gaining weight, experiencing disturbed sleeping patterns or feeling nausea and may not immediately link them back to psychological stress. Competition can really take a hard toll on the mind, the constant strive to do better and to make it to the top can be very stressful. And just like excess in exercise or strenuous physical activity can strain your body, over worrying can do the same to your brain. So you need to reevaluate yourself and see if you are putting too much pressure or stress on your brain regarding your performance or your future career prospects.
2. Meditation
Meditation can be very helpful in harmonizing your mind. It can help your muscles relax and fight stress, depression and anxiety and boosts tolerance levels. Meditating regularly can relax your muscles and reduce blood pressure. A good meditation routine will help you stay focused and objective and will give your mind a much needed break.
3. Motivation
You will be facing failures and successes on your journey no matter what field of work you belong to. However, in sports, a bad mood or a wrong state of mind can result in life altering results. All your hard work and practice comes down to those specific hours or even at times minutes to determine success or failure. So you need to keep motivating yourself in times of victory and in times of loss. A good way is to chant certain cue words like "foot work" or "just one more time" or "relax" or whatever else works for you. Reading about others experiences or watching inspirational movies or biographies can also help boost your confidence and motivate you to do better.
4. Overcoming Hurdles
One of the most difficult hurdles in the life of an athlete is a physical restraint. An injury can be very troubling and can lead to irritability, depression or frustration. Setbacks such as an injury are unforeseeable and can directly affect confidence. Talking to other people who have gone through similar hurdles or utilizing that time to prepare mentally or reevaluation will give a sense of productivity and boost morale.
5. Routine
Preparing yourself, especially before an event, is very important. So it is essential to have a routine that you are comfortable with. Some athletes feel more relaxed arriving hours before the start of the game in order to prepare, and some like to stall until the last minute. Understand what works for you and try to follow that routine. Listen to music if that relaxes your muscles or sing in the shower, nobody can understand your body and your mind better then you, so follow a routine that respects and heeds to those needs.
Applying these sports psychology techniques will not only lead to more productive results, but will also help you enjoy the journey too. In the mist of competition and striving to do better, athletes tend to forget to enjoy the game. But in the end it is about the game and that's where your head and heart should be, the trophies will follow suit.