How Does the Subconscious Mind Work – Amazing Facts and Exciting Insights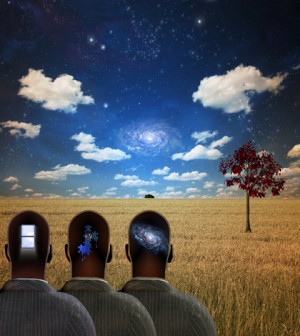 While luck, hard work, and prayers are the primary factors that lead to a prosperous life, there is one more thing that plays a key role. It is the subconscious mind which also, without your knowledge, alters life's circumstances. Most of the times, the moods that we feel are shaped by our subconscious mind. Likewise, personality development and personal and professional growth are also determined by the subconscious mind to a certain extent.
As the name implies, we remain subconscious but this tiny little part of brain still performs its functions effectively. The subconscious mind stores and processes all those pieces of information that are in our minds, but we might be unaware of them. It's indeed exciting to get to know how the subconscious mind works because of the vast amount of information it holds. In addition, this part of the brain can do wonders in your life; get to know how.
When Does It Work The Best?
The subconscious mind works best when we are apparently not alert; for instance, while sleeping. Likewise, the subconscious mind works well during the times when we perform supposedly relaxed and easy going tasks.
Examples of such tasks include driving, taking bath, and watching TV. Though there are distractions during these activities, subconscious mind still functions properly.
You can recall your own experiences. There will definitely be numerous examples when brilliant ideas might have clicked in your mind while you were not actually thinking about one. Subconscious mind is certainly an active and smart part of the brain. Therefore, you can use it for multiple objectives to make life happier and prosperous.
Logical Daydreaming or Hypnotism
It will not be wrong to associate the functioning of subconscious mind with daydreaming or hypnotism. Sometimes, you are so much into cognitive processes and imagination that your existence shrinks down to only physical presence because you are mentally somewhere else. Missing road turns while driving or adding wrong ingredients while cooking are common examples in this regard.
This is actually the time when the subconscious mind takes up the charge and your conscious mind stops working for a while. You feel hypnotized but still act and behave as per your ethical and moral values. It's just that your mind processes information rapidly and you sink into deep imaginations. This is one of the best aspects of how the subconscious mind works because here you can use it constructively.
You Can Change Your Life
Facts and real life experiences indicate that if you use your subconscious mind effectively, you can greatly influence your self-motivation, will power, and emotional intelligence. Consequently, you lead a healthy and happy life. Read on to find out how you can constructively make you subconscious mind work.
Make subconscious requests: Every night when you go to bed, make requests to your subconscious mind. It can be anything relating to your personal life or professional career. For instance, you can request for daily workout, a new product launch by the end of the year, or a sports car for yourself.
Visualize yourself in the requested scenario: Once you have made requests, you have to repeatedly imagine yourself in the given scenario every night before sleeping. Keep practicing it until your imagination turns into reality. For instance, imagine yourself in the gym early in the morning, planning for marketing plan and creative media strategies, or driving your favorite luxurious sports car.
Sink into pleasure: During imaginations, also think about the pleasure and contentment that you will attain when your imagination will turn into reality. This is the best part to feel motivated and get down to action. Consequently, you will begin to make efforts to achieve your goals. Simply trust in your subconscious mind's capabilities and resources to make things happen.