10 New Natural Remedies for ADD and ADHD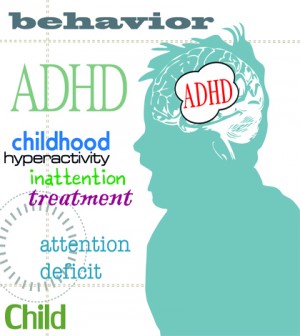 Attention deficit hyperactivity disorder (ADHD) and attention deficit disorder (ADD) are behavioral conditions characterized by hyperactivity, inattentiveness, and conduct problems. ADD and ADHD occur in both children and adults, with an estimated 5 percent of the U.S. population affected. We have uncovered 10 new natural remedies for these behavioral disorders. If you or someone you love has the worrisome symptoms of these illnesses, try some of the natural remedies for ADD and ADHD today.
1. The Right Diet
Scientific research regarding ADD and ADHD diets is limited, but some results suggest a diet high in protein and low in simple carbohydrates. This means that you avoid all forms of refined sugar, like carbonated beverages, Kool-aid, and candy bars. Instead, eat dairy products, eggs, and lean meats. Also, experts recommend that you eat more omega-3 fatty acids, found in tuna, walnuts, Brazil nuts, and salmon.
2. Beneficial B Vitamins
To ward off the symptoms of ADD and ADHD, you should eat foods high in the B vitamins, according to research. These nutrients include thiamine (B1), riboflavin (B2), niacin (B3), magnesium (B6), biotin (B7), and folic acid (B9). The B vitamins are found in whole, unprocessed foods. Good sources include whole grains, bananas, lentils, beans, molasses, and brewer's yeast.
3. Say 'No' to Junk Food
Junk food contains added flavorings, monosodium glutamate (MSG), artificial colors, phosphates, and preservatives. These additives are thought to contribute to hyperkinesis (exaggerated muscle activity). Experts have discovered that avoiding these products is one of the natural remedies for ADD and ADHD.
4. Try Transcendental Meditation
A new report found that lessons in transcendental meditation (TM) calms the anxiety of children with ADHD and ADD and improves their ability to concentrate and think, as well as their behavior. TM is a simple meditation technique, where you sit for around 15 minutes with eyes closed and repeats a 'mantra' – a word, phrase, or sound – to calm the body and mine. This form of meditation affects the central nervous system in a way that can change bodily functions, like hormone regulation and blood vessel dilation. Cognitive learning specialists report that children who practiced TM showed improvements in working memory, organization, attention, and behavior regulation.
5. Calming Chamomile
One of the best natural remedies for ADD and ADHD is chamomile. This herb produces a calming effect and reduces nervous tension and anxiety. Many turn to chamomile tea for a nighttime remedy for insomnia.
6. Ginkgo Biloba
An effective and best-know ADD and ADHD remedy is ginko biloba. This simple herb increases the blood flow to the brain to allow for improved focus. Many find that ginko is helpful to improve mental focus during exam time. Herbalists recommend this herbal supplement to maintain alertness and concentration.
7. Soothing Skullcap
Skullcap is a natural remedy for ADD and ADHD. This herb is a nerve tonic that reduces anxiety and improves focus. You can find it at holistic health stores. Soothing skullcap comes in pill form or tea.
8. Relieving Rosemary
Rosemary is a well-known alternative cure that promotes increased blood flow to the brain to aid in memory and brain function. If you are bothered with the symptoms of ADD or ADHD, try rosemary as an alternative treatment option. You can find rosemary in teas or as a loose leaf herb.
9. St Johns Wort
St. Johns Wort is a popular natural cure for ADHD and ADD. It makes you feel better, gives you an improved outlook on life, and alleviates the irritability. You can use it in a tea form or take a pill. For best results, holistic practitioners recommend that you take St. Johns Wort consistently.
10. Adequate Rest
While this may sound too simple, one of the most effective natural remedies for ADD and ADHD is sleep. Researchers found that people who get at least eight hours of sleep a night have fewer symptoms of hyperactivity, inability to concentrate, and irritability.